Here's what your journey with us could look like (our values are in bold):
Your journey starts by contacting us, we will arrange a meeting where you can express and share your needs. Inspirative Arts won't limit your options or turn you away based on a label as we aim to nurture your self-development and sustain your well-being where possible through a creative journey. We will also get to know your circle of support building connections to support your journey with us.

To sustain our journey, we will need to get to know your physical, mental, social and emotional wellness and struggles. You may want to share your past and what you aspire to achieve. We will also make sure our skills as a therapeutic team are always being developed through training opportunities to ensure your needs are met and your outcomes developed.

We will take breaks along the way, providing us with a chance to reflect together in a honest and open way about how your journey is going. Together we will use our reflective reports and your observations, to come up with the best ways you have found to self care to empower you to independently improve your well-being.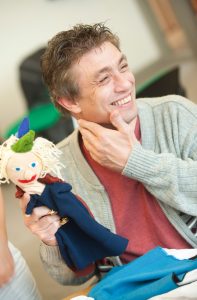 We want to make sure you are on the path you want to be, to help us provide a caring and creative service that is inspirational and innovative in how we meet your needs.
People have found their journey with us empowering, enriching and therapeutic, we hope you enjoy your time with us.

When we reach landmarks on our journey we shall ensure there is opportunity to celebrate and have fun on the way.

Referral Forms
You may wish to fill out a referral form for your self or someone you know. Our referral forms can be found below. To return your completed form to us, you can email them to info@inspirativearts.co.uk, or post them to Inspirative Arts, 31 Charnwood Street, Derby, DE1 2GU. Please note that if you send your referral through the post, we cannot guarantee the security of your data until it reaches us.
Once we've received your referral, we will make contact to set up an assessment meeting.