A 25-year-old individual diagnosed with ASD, epilepsy and Profound and Multiple Learning Disability (PMLD).
Context for all people with Epilepsy
Freddie has recently finished college and is looking for a meaningful activity to continue with as well as the opportunity to socialize and explore new environments outside the home. Freddie responds to sensory activities and music the most. Freddie's family cares for hime full time and they are looking into options to respite.
Desired Outcomes
To improve and maintains Freddie's wellbeing
To provide fun and meaningful activities
To offer time to socialize and connect with others
To provide respite for Freddie's family
Freddie's Therapy Sessions
1 to 1 sessions mixed with participating within small groups to enable him to transfer his newly learned skills to wider setting.
Outcomes Achieved
Freddie's facilitator used intensive interactions techniques to join Freddie in his world where he feels safe, happy and comfortable. He was then able to communicate through touch and vocalisations and make connections with others.
This boosted Freddie's wellbeing as he was able to pend time with others and express his needs effectively.
During Freddie's time at Inspirative Arts, his family were able to have some respite, meaning that the whole support system had improved wellbeing.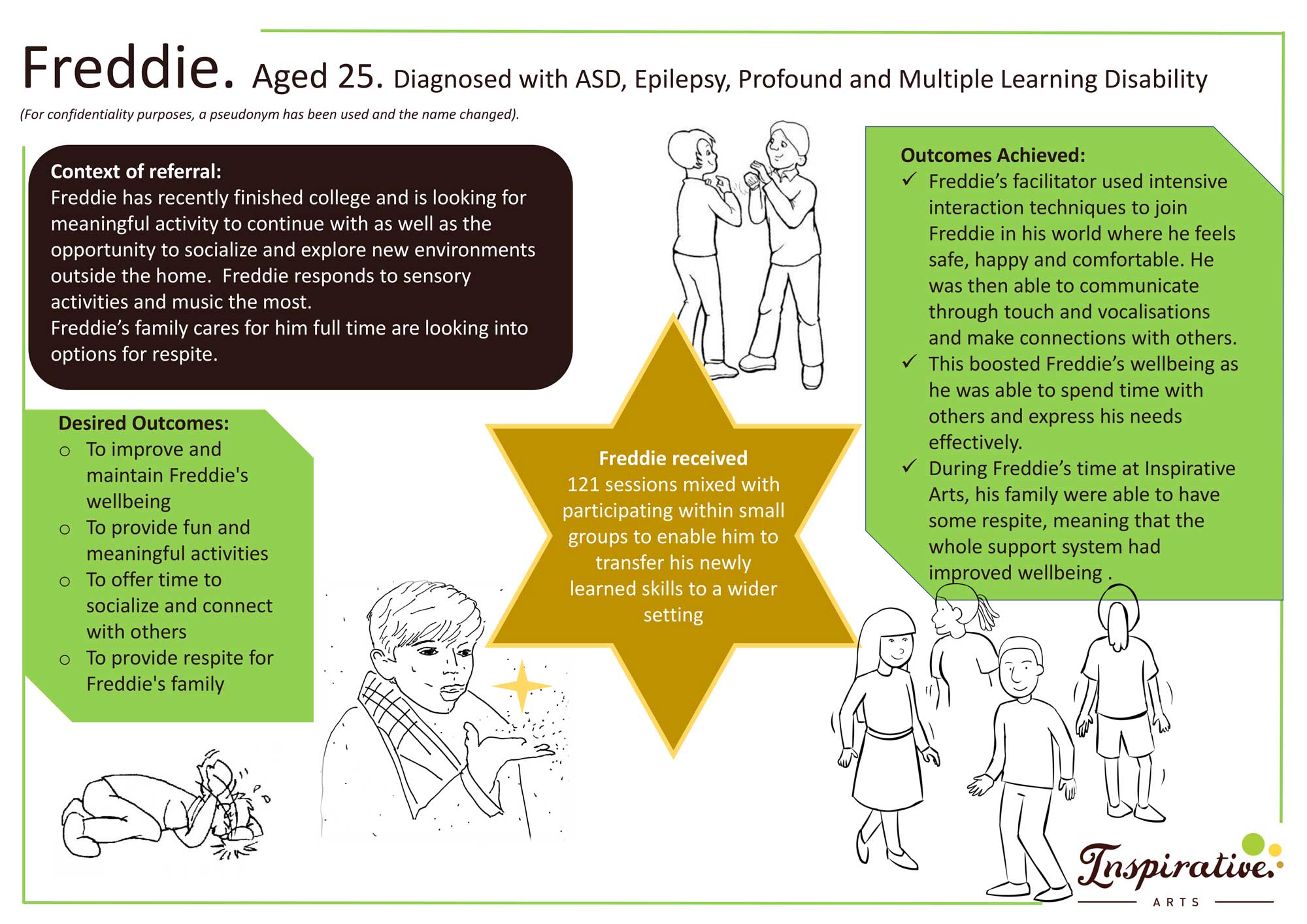 All names within this piece have been changed to maintain boundaries of confidentiality.
Would you like to get more information about our customised wellbeing sessions? Do not hesitate to contact us.