---
Creative Arts Therapies to help people develop emotional resilience and promote healthy self-esteem.
• How can I increase my client's self-confidence and social skills?
• How do I address challenging behaviour in a positive, affirming way?
• How can I make my team more motivated and productive?
Inspirative Arts CIC Derby was created to answer these kinds of questions. How can we help you? We offer people of all ages and abilities creative and meaningful ways to improve their quality of life. We support people to create, explore and grow through the arts. We work with people of all ages, abilities and needs.
No two people are the same – so you'll find that every Inspirative Arts service is uniquely tailored to meet each individual's needs. What always stays the same is that we work in a person-centred way, providing a safe, respectful and supportive space.
---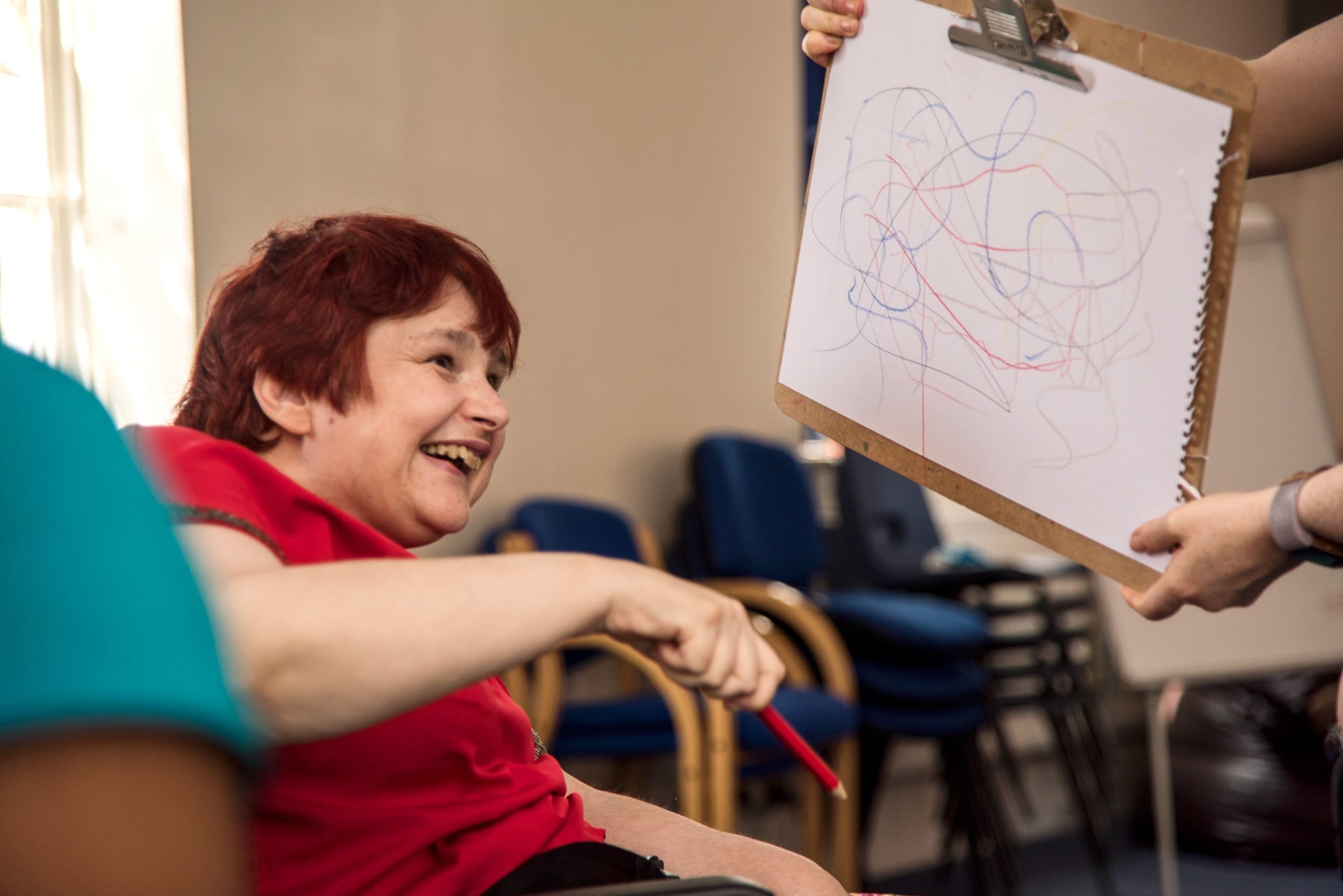 How We Help locally in Derby
We are located in Derby and run our services across the whole East Midlands Region. Inspirative Arts' services are delivered at different levels, allied to the Kaiser / Chronic Care Model, this includes working with people one to one or in groups, depending on their needs. Here's how it works:

Stage 1: Needs Assessment
All our clients have an individual needs assessment before we begin our work together.
This includes discussing background information; the clients needs, and aims for the sessions with both the client and their circle of support.
Stage 2: Service Proposal
We will write up a proposal that outlines the level of service that is appropriate for the client's needs.
Stage 3: Decide on Sessions

The client or carer is able to decide on the sessions they want, based on our recommendations in the proposal.
Stage 4: Service & Ongoing Support
Once the sessions start, we will track their well-being or therapy services and provide you with relevant reports and offer reviews to discuss their journey. (Back to Stage 1)
For organisations and residential settings in Derbyshire: This means we can offer a whole range of services targeting different levels of need, and enabling you to meet a range of client-centred outcomes. Further details on specific services, and outcomes achieved, can be found here.
Inspirative Development also offers a wide variety of training, which can be specifically tailored to meet your organisational needs.