The Inspirative vision is of a world where everyone is valued equally; with every person's voice heard, issues understood and needs met in creative, person-centred ways.
Inspirative Arts' mission is to use the transformative power of creative expressive arts to nurture recovery, resilience and well-being.
Inspirative Development's mission is to deliver experiential training for professional and personal development. Inspiring creativity, communication and compassionate care.
Our Values inform all our decision-making and underpin the services we offer. We are:

Caring Empowering Expressive
Inspiring Nurturing Honest Innovative
Sustaining Open Connected Reflective Creative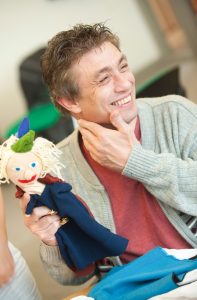 We want to make sure you are on the path you want to be, to help us provide a caring and creative service that is inspirational and innovative in how we meet your needs.
People have found their journey with us empowering, enriching and therapeutic, we hope you enjoy your time with us.

When we reach landmarks on our journey we shall ensure there is opportunity to celebrate and have fun on the way.

Here's what your journey with us could look like (our values are in bold):
Your journey starts by contacting us, we will arrange a meeting where you can express and share your needs. Inspirative Arts won't limit your options or turn you away based on a label as we aim to nurture your self-development and sustain your well-being where possible through a creative journey. We will also get to know your circle of support building connections to support your journey with us.

To sustain our journey, we will need to get to know your physical, mental, social and emotional wellness and struggles. You may want to share your past and what you aspire to achieve. We will also make sure our skills as a therapeutic team are always being developed through training opportunities to ensure your needs are met and your outcomes developed.

We will take breaks along the way, providing us with a chance to reflect together in a honest and open way about how your journey is going. Together we will use our reflective reports and your observations, to come up with the best ways you have found to self care to empower you to independently improve your well-being.