Take a look at our different academic publications with a focus on arts, culture, health, wellbeing, therapists work and more.
---
Follow the link to buy the book: "Learning as a Creative and Developmental Process in Higher Education, A Therapeutic Arts Approach and Its Wider Application" edited by J. Taylor and C. Holmwood (2018).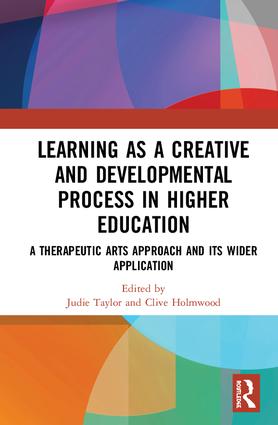 Much has been written about the importance of creativity in learning and education over the last few decades. This unique book extends beyond the usual focus on implementing creative methods in learning, teaching and assessing within higher education, to an examination of creativity as central to a learning process that is transformational for the student. More specifically, Learning as a Creative and Developmental Process in Higher Education examines the importance of a facilitative tutor-student relationship and environment which contextualise this creative process of teaching and learning.
Bringing together unique teaching and learning approaches developed by experienced academics, this book discusses a number of complex issues, including approaches to an understanding of the student's self-concept as learner; the nature of the curriculum; the potential of metaphor and creativity; and a multi-modal approach to learning and teaching. Contributions to the book also examine some of the challenges and tensions of such an approach within the context of arts-based subjects in higher education institutions. Using a unique and coherent thematic structure that is based upon the student journey as a transformational process, this book provides a new way of understanding the student journey through higher education.
Including an examination of the parallels between educational and arts education and arts therapies disciplines, this book will be of interest to researchers, academics and postgraduate students involved in the arts and the arts therapies, as well as those studying creativity in teaching and learning in higher education. It should be of particular interest to those involved in the teaching and training of teachers and lecturers in higher education.
---
Ref: Rebecca Morley, Philippa Buchanan and Rosie Smith: Applying the idea of ecologies of practice in arts therapies and creative expressive arts for Wellbeing – Academic Article Creative Academic Magazine (Issue 9B April 2018)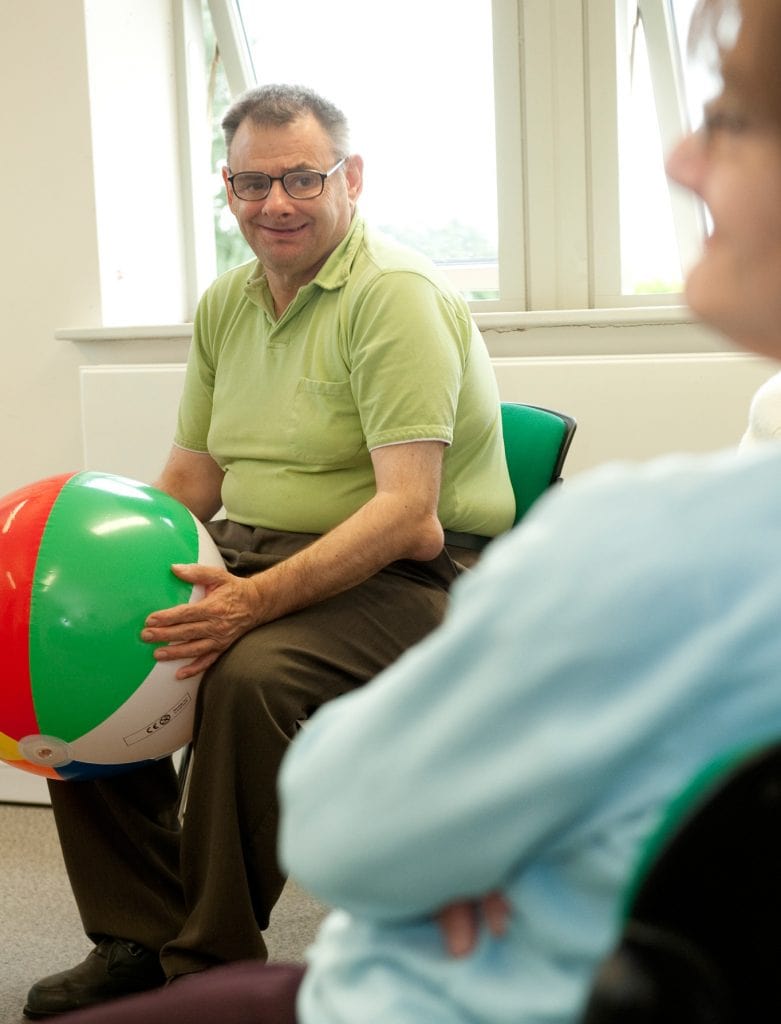 Not many organisations offer this mix of therapy and wellbeing work – most specialise in either one modality or the other; thus, we recognise that some might find it difficult to distinguish between our services. It is vital for our staff, other professionals, and most importantly, our clients, understand the different theoretical frames, approaches and intents underpinning each level of work. We have used a variety of tools to map aspects of our interventions over the years, seeking a clear overview of similarities and differences, enhancing understanding and informing safe, ethical practice. The idea of the ecologies of practice sparked our curiosity. We wondered whether using this model to identify specific ecologies within each service might enable us to further differentiate our work.
---
Ref: Buxton S. Book review: Why Women Are Blamed for Everything: Exploring Victim-Blaming of Women Subjected to Violence and Trauma. Dramatherapy. January 2021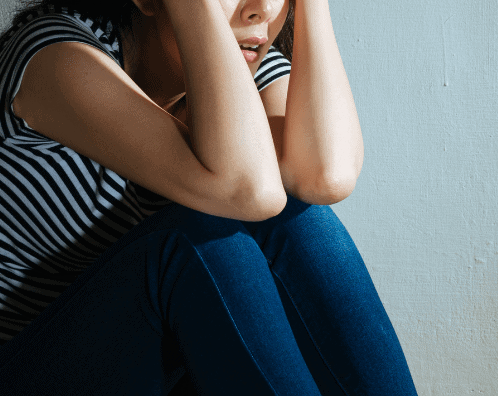 A review of Dr Taylor's book covers a variety of topics relating to victim-blaming of women who have been subjected to sexual violence/abuse. A range of areas is shared with the reader in relation to victim-blaming including societal and cultural beliefs and attitudes, educational programmes, mental health diagnosis, language, and trauma-informed approaches.
The review explores the relevance of this topic in relation to the practice of Dramatherapy, encouraging practitioners to reflect upon their own personal and professional practices.
At Inspirative Arts, we work with a variety of individuals who have been subjected to, or witnessed, abuse and victim-blaming. It is crucial our practitioners are informed on such matters and are able to work from a strength-based, trauma-informed practice. The topics outlined in this book and consequently, book review, continue to demonstrate our continual professional development ensuring we are providing as best a service as possible to support those who may come into our services from experiencing abuse and violence. We often find many individuals referred via the Priority Families Framework have experiences of abuse.
---
Ref: Buxton, S. & Morley, R. 2020. (PDF) Creative Academic Magazine CAM 16 "Exploring and Celebrating Creative Self-Expression" (researchgate.net)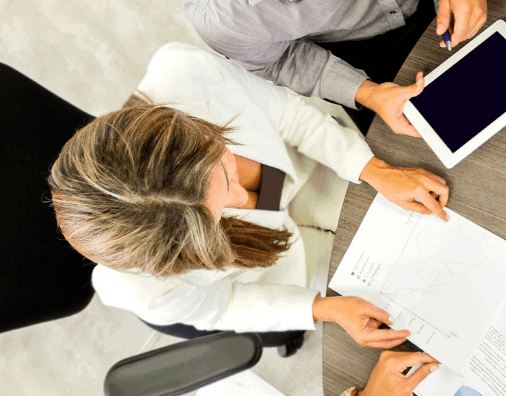 Very interesting article about facilitating creative expression. Useful for teachers, therapists, psychologists. Must read if you are one of them. This issue of the magazine is concerned with how and why people express themselves creatively, but there are certain roles in society, like for example primary school teachers or, in our case people working in the therapeutic field, where the professional role involves encouraging and facilitating others to express themselves creatively. In this contribution, we explore creative expression in Drama therapy practice.
The article is broken into sections exploring what is Drama therapy, the therapeutic relationship, theory and practice models and how creative expression features in the therapist's own professional practices such as within clinical supervision. Consequently, demonstrating how creativity in a Dramatherapy context can be applied with psychological intent and with a therapeutic agenda.
This article demonstrates how one of our arts psychotherapy services, Dramatherapy, is applied and practised. This is useful as an introductory for both professionals and potential clients to begin to understand how this therapy approach may be used in sessions.
---
Ref: Buxton S. 2020. A politics of naming and sharing: One therapist's personal journey of traumatic grief, grooming, and sexual abuse in the workplace – Buxton – 2020 – Psychotherapy and Politics International – Wiley Online Library.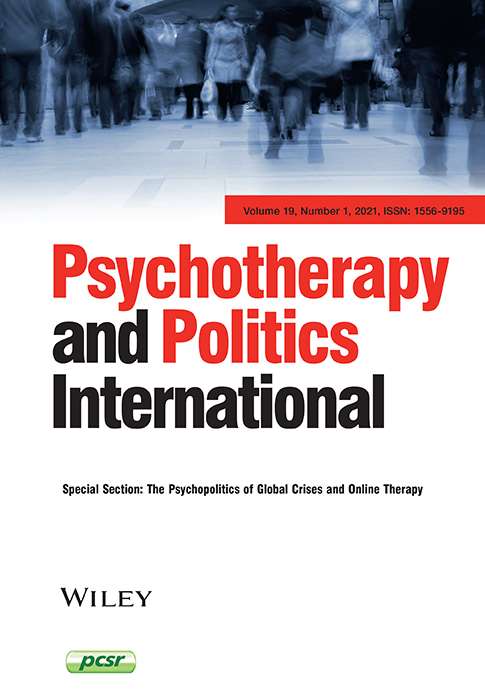 This paper provides insight into the experiences of a psychotherapist exploring societal issues within the workplace related to grooming and sexual abuse. It explores the process of adult grooming via theory and lived experience, also giving insight into the aftermath of disclosing and exposing the abuse, which incorporates the culture of victim-blaming and grooming myths. Its aim is to raise awareness of adult grooming and abuse and to highlight how anybody can be vulnerable and susceptible to grooming, even those within the profession of psychotherapy. It concludes with the acknowledgement that recovery is possible.
Demonstrating lived experiences as practitioners and raising awareness around adult grooming. This is relevant to Inspirative Arts as it demonstrates ongoing personal and professional reflection which is crucial to our practice. It further highlights and raises awareness into the topic of adult grooming, thus impacting on knowledge into the experiences of clients we may meet who have been groomed and abused as adults, noting that this could be anyone from any background.
---
Ref: Hewitt, S., Buxton, S. & Thomas, A. 2017. A new way of learning: View of A new way of learning: How can an understanding of self-efficacy and emotional resilience be used to develop successful teaching and learning strategies for students in Initial Teacher Education. (cumbria.ac.uk). Teacher Education Advancement Network Journal. 9 (1). P.22-35.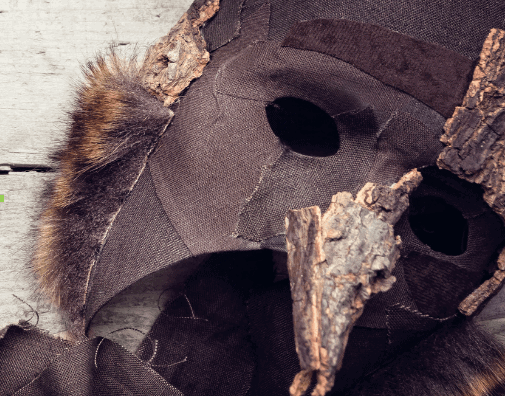 This article details a study in which student teachers were invited to attend Drama therapy workshops to help support the development of their self-efficacy and emotional resilience. The aims of the intervention were to improve outcomes and student retention on teacher training programmes. Following the completion of the programme, students expressed positive responses to the intervention, indicating that it had enabled them to be more effective in self-evaluation and reflection, feeling less isolated and having more self-awareness.
The research findings have evident implications for teacher educators wishing to support but also challenge the students in their care. The article demonstrates how we can apply arts-based therapeutic interventions to enable individuals, and groups of individuals, to develop both personally and professionally.
---
Buxton, S. and Watson, R. 2014. The Unlocking. The Prompt. P 26 – 27.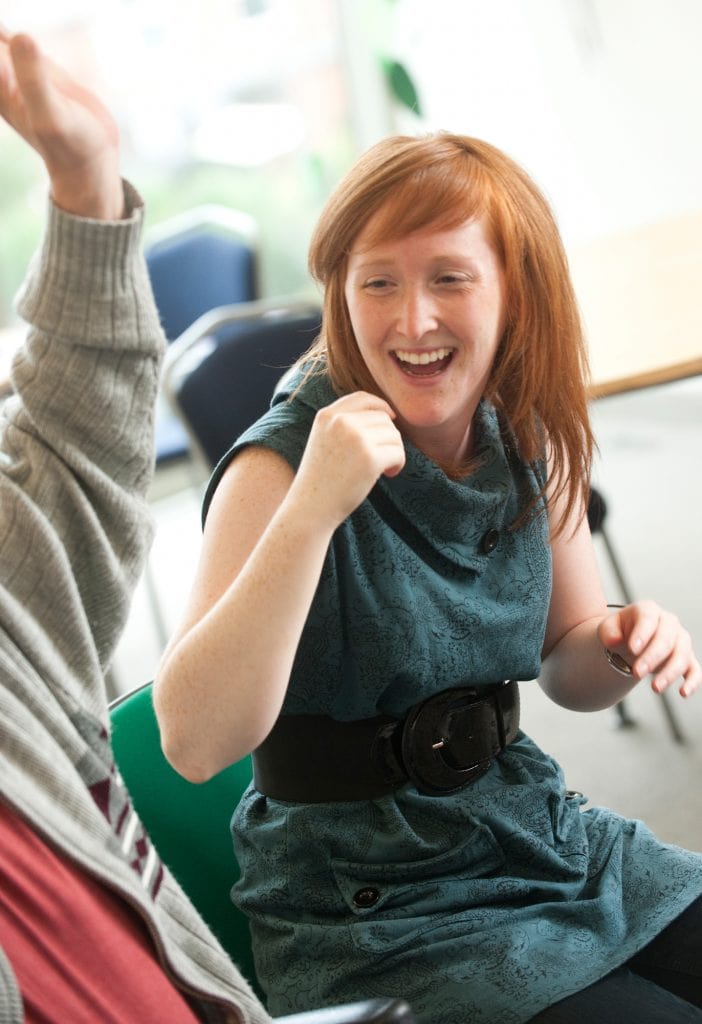 We were ecstatic to be able to present and share at the conference our current voluntary project. We have been working in a Dramatherapy partnership for almost a year within a local charity and felt enthused to present in a creative and performance medium. We decided to share our journey by applying the 6 part story method. Within this written piece we want to share both our story and experience of presenting at a conference.
The article demonstrates reflective practice as an Arts Psychotherapist (Dramatherapist). This links to our ongoing development as practitioners and our ongoing reflective processing.
---
Ref: Archer, S., Buxton, S and Sheffield, D. 2014. The effect of creative psychological interventions on psychological outcomes for adult cancer patients: a systematic review of randomised controlled trials – Archer – 2015 – Psycho-Oncology – Wiley Online Library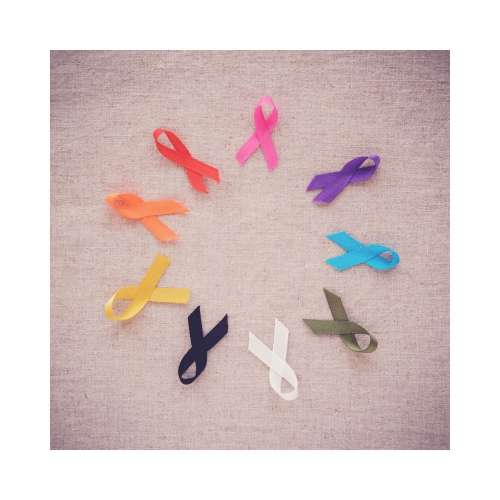 This systematic review examined the effectiveness of creative psychological interventions (CPIs) for adult cancer patients. In particular, the findings of randomised controlled trials of art, drama, dance/movement and music therapies on psychological outcomes were examined. Methods: The review yielded 10 original studies analysing data from a total of 488 patients. Data extraction and quality assessment were conducted by two independent reviewers. Results: Four of the papers focused on the use of art therapy, three studies used music therapy, one paper utilised dance therapy, one study used dance/movement therapy and the remaining paper used creative arts therapies, which was a combination of different art-based therapy approaches.
Eight papers focused solely on breast cancer patients and the remaining studies included mixed cancer sites/stages. The studies reported improvements in anxiety and depression, quality of life, coping, stress, anger and mood. However, few physical benefits of CPIs were reported; there was no significant impact of a CPI on physical aspects of quality of life, vigour-activity or fatigue-inertia or physical functioning. One study was assessed as high quality, seven studies were assessed as satisfactory and two studies were assessed to be of poorer quality. Conclusions: There is initial evidence that CPIs benefit adult cancer patients with respect to anxiety and depression, quality of life, coping, stress, anger and mood; there was no evidence to suggest that anyone type of CPI was especially beneficial. However, more and better quality research needs to be conducted, particularly in the areas of drama and dance/movement therapies.
The article provides a systematic review of studies relating to how the arts psychotherapies can be applied to support those diagnosed with cancer. This applies to Inspirative Arts services as we offer therapeutic support to many individuals with various needs including long term illness and terminal illness. Our services aim to provide an outlet for expression and exploration ultimately impacting on an individual's wellbeing, mental health, coping skills and resilience.
---
Ref: Hallam, J.L., Hewitt, D. and Buxton, S. 2014. An Exploration of Children's Experiences of Art in the Classroom – Hallam – 2014 – International Journal of Art & Design Education – Wiley Online Library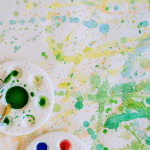 Despite the numerous benefits arts has for children, research suggests that there is a lull in the development of expression in children's drawings during the primary school years and that many children give up on art between the ages of 10 and 12. Research investigating this phenomenon has taken an educational focus and aimed to identify potential shortcomings in the primary education system which could impact negatively children's artistic development and interest in art.
This article builds on previous educational research by exploring children's perceptions of the art education they receive. In this small exploratory study semi-structured interviews were conducted with six children in each of the Key Stages of English compulsory education: Key Stage 1 (5–6 year olds); Key Stage 2 (7–8-year-olds); Key Stage 3 (11–12-year-olds) and Key Stage 4 (14–15-year-olds). Qualitative thematic analysis is used to explore children's experiences of art in the classroom, the kinds of support they receive in art lessons and how art lessons can be improved. It is hoped that the exploration of children's experiences of art in the classroom will enable movement towards an engaging and relevant approach to art education. The article links to our services by exploring the use of arts in education. Within our wellbeing services, we can provide alternative provision and enrichment programmes for students of various ages using the arts in educational settings.