---
Inspirative Arts Derby Community Interest Company (CIC) is a social enterprise based in Derby City Centre. Since 2009 we have been developing and delivering high quality wellbeing services for vulnerable people and the people who care for them.
Inspirative Development is our training arm, a limited company part owned by Inspirative Arts CIC.
---
What We Do
Inspirative Arts provides arts therapies and wellbeing arts for children and adults. We have particular expertise of working with people who have:
Learning and physical disabilities;
Autism and other communication disorders;
Emotional and/or behavioural difficulties;
Memory loss and difficulties with thinking, problem-solving or language;
Mental health issues.
We also support people who care for friends and family members with additional needs.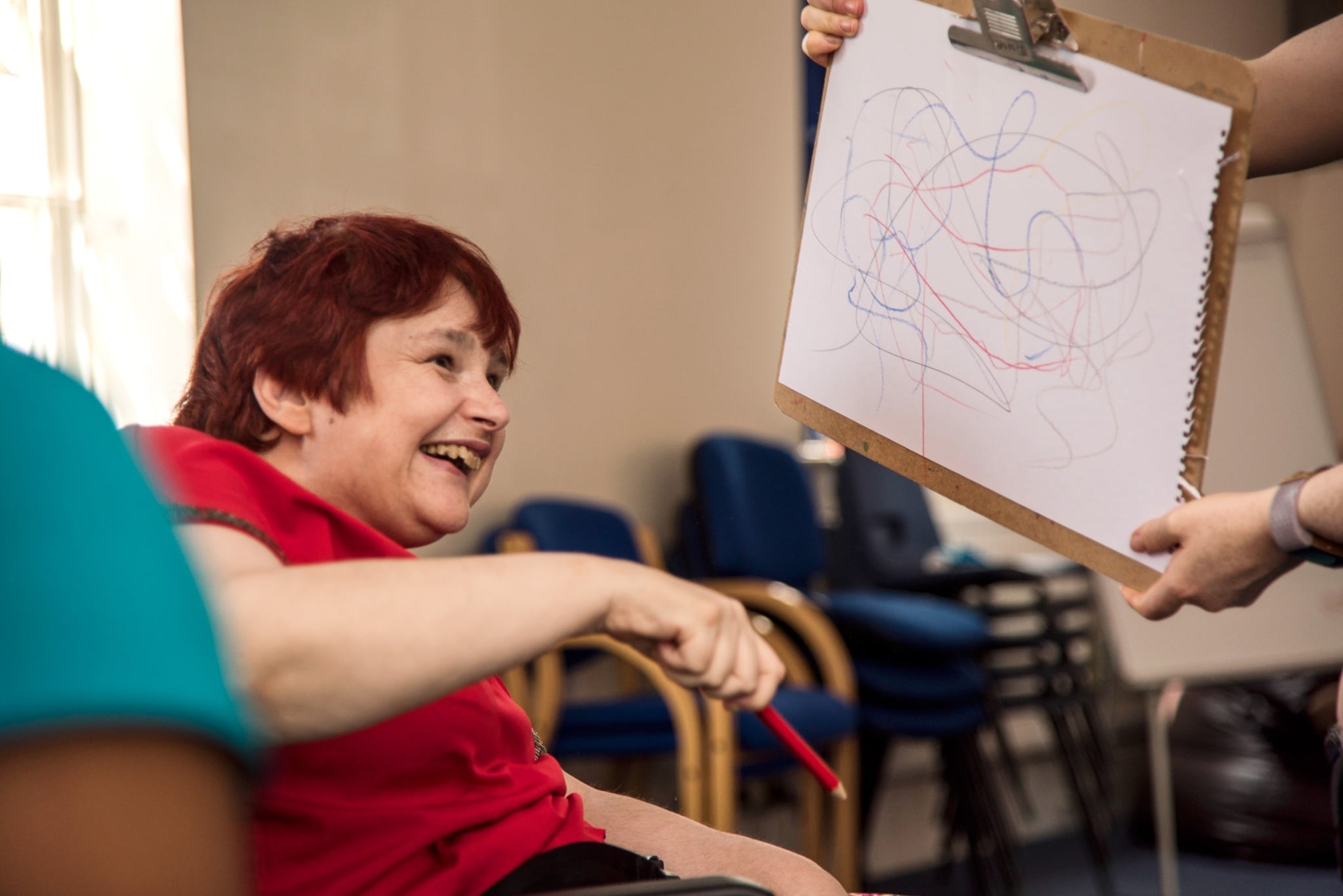 How We Help
Inspirative Arts' services are delivered at different levels, allied to the Kaiser / Chronic Care Model, this includes working with people one to one or in groups, depending on their needs. Here's how it works:

Stage 1: Needs Assessment
All our clients have an individual needs assessment before we begin our work together.
This includes discussing background information; the clients needs, and aims for the sessions with both the client and their circle of support.
Stage 2: Service Proposal
We will write up a proposal that outlines the level of service that is appropriate for the client's needs.
Stage 3: Decide on Sessions

The client or carer is able to decide on the sessions they want, based on our recommendations in the proposal.
Stage 4: Service & Ongoing Support
Once the sessions start, we will track their well-being or therapy services and provide you with relevant reports and offer reviews to discuss their journey. (Back to Stage 1)
For organisations and residential settings this means we can offer a whole range of services targeting different levels of need, and enabling you to meet a range of client centred outcomes. Further details on specific services, and outcomes achieved, can be found here.
Inspirative Development also offers a wide variety of training, which can be specifically tailored to meet your organisational needs.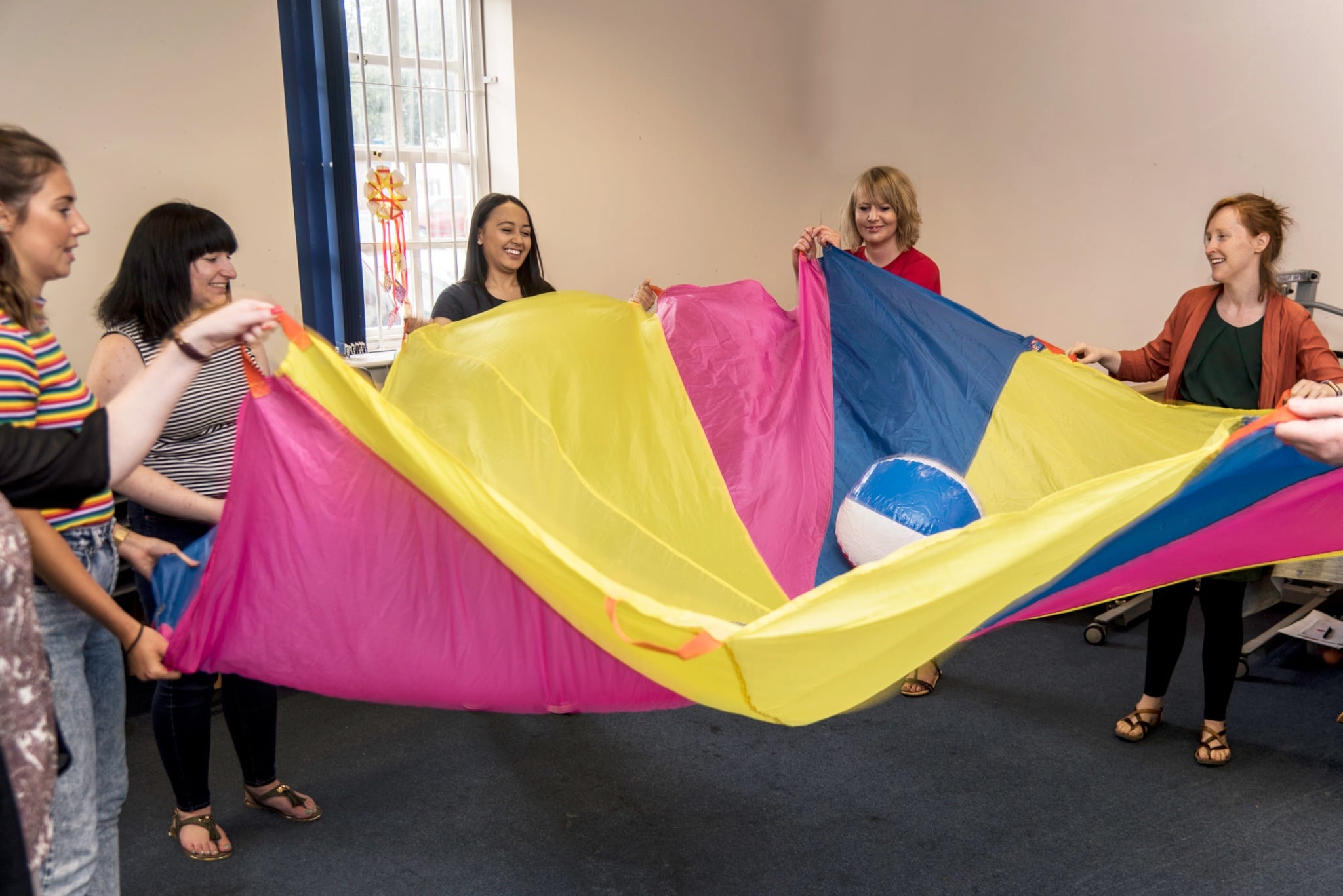 What Makes Us Unique
Inspirative Arts are unique in offering both arts therapies AND creative well-being sessions in one place. Enabling our clients to access both or either services seamlessly to best suit client's current needs. We also use a combination of different creative techniques to help resolve past issues, nurture well-being and break down verbal communication barriers.
Our Evidence-based, Reflective Practice
Staff are trained in reflective practice, meaning they can provide clients with quality monitoring reports which track their progress as well as informing both parties whether any changes to their service is needed. This evidence-based practice has enabled clients to better seek budgets meaning they are able to access the level of service that best suits their needs. As we believe everyone is unique we tailor our recommendations to fit clients needs and goals. We enhance their potential through a creative journey where self-expression develops client's emotional growth.
Our Interactive Learning Approach
To use our unique approach in care we recognise the need for training. At Inspirative Arts we highly value our qualified staff who are all trained to deliver therapeutic arts practices. The interplay between Inspirative Arts' direct service delivery, the qualification levels of our facilitator trainers, and Inspirative Development's interactive learning approach provides training opportunities for those working in the health and social care sector. No other training offers such relevant hands on learning.
Our Flexible Off-Site Locations
We understand it isn't always easy for clients to travel. While our facilities are based in Derby, Inspirative Arts also works across the UK and offers sessions off-site. We typically go into schools and care homes across the East Midlands.