Our team would be happy to discuss your organisation, your clients and staff, your needs and what you would like to achieve through working with us.

Give us a ring at 01332 208 706 and speak to one of our well-being or therapist teams to discuss your clients' needs; or ask for Inspirative Development for enquiries regarding training opportunities. Alternatively you can email info@inspirativearts.co.uk, subject title 'Prospective Enquiry'.
Referral Forms
You may wish to fill out a referral form for your self or someone you know. Our referral forms can be found below. To return your completed form to us, you can email them to info@inspirativearts.co.uk, or post them to Inspirative Arts, 31 Charnwood Street, Derby, DE1 2GU. Please note that if you send your referral through the post, we cannot guarantee the security of your data until it reaches us.
Once we've received your referral, we will make contact to set up an assessment meeting.
If you are in Crisis between sessions
Like most counsellors and psychotherapists, there is no guarantee we can be available if you need to communicate urgently between designated session timings. If you feel you need urgent help and are in acute crisis we advise you to go immediately to the Accident & Emergency department of their nearest hospital, dial 999, or contact your GP surgery. Another useful contact in such times is the Samaritans helpline 116 123 (www.samaritans.org)
---
Interested? We'll work on the following steps together:

Step 1
Get in touch with our friendly staff
Step 2
We'll meet up for an assessment
Step 3
You'll receive a proposal with recommendations for the appropriate sessions.
Step 4
You decide on the sessions you want
Our Contact Details
info@inspirativearts.co.uk
Inspirative House,
31 Charnwood Street,
Derby, Derbyshire,
United Kingdom,
DE1 2GU
Where We Work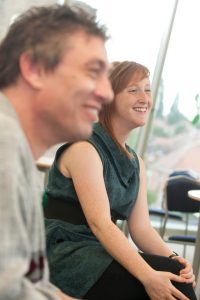 Inspirative Arts' services are delivered from our own centre at Inspirative House, 31 Charnwood Street, Derby, DE1 2GU, in the city centre. This is a safe, welcoming, accessible venue packed with lots of stimulating creative resources for clients to enjoy. A private space is available for clients who need personal care.
Alternatively, if travel is an issue, or your clients would simply prefer to remain in their usual setting, we can also bring our services out to you. We work in community venues and clients' own settings (ie, people's own home, schools, day centres and care-homes).
Some care homes and other residential settings choose to bring clients to us, as they find the change of space gives their residents an additional source of stimulation and enjoyment. These clients may choose to join one of our existing groups, or we can organise bespoke groups for clients who attend together.
Inspirative Development's training for staff can also be delivered at Inspirative House, in your own setting, or in another community venue.

Visiting Us
We have free, on-site parking at our building, including disabled parking spaces. Access to our car park is via Melbourne Street, DE1 2GF. The entrance is approximate opposite 59 Melbourne Street.