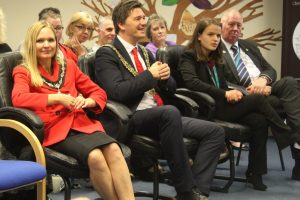 On Tuesday 24th October we used our Annual General Meeting (AGM) as an opportunity to celebrate or the individuals achievements they have made of the past year.
---
Who Came
Our clients who engage in a range of creative expressive therapeutic sessions came with their families, friends and carers to celebrate their achievements. We had individuals come who engage in 121 creative expressive therapies and individuals who take part in group sessions which use movement, music, art and drama as a vehicle for expression. Councillor John Whitby and his family also joined us for this celebration and were presented their certificates by him.
The Event
AGM
We kicked the afternoon off with our AGM presented by Rebecca Morley; our lead Drama Therapist. If you would like to find out more about her findings please email us.
We are happy to announce that this past year we managed to provide 97 clients with our services. Our ambition is to reach 150 by next year. Taking 2 minutes to make a vote on our Aviva page who enables us to take small steps to be able to achieve this.
We need your vote for Inspirative Arts CIC to gain £5k funding from Aviva. The money will go towards subsidised places for those individuals who are unable to fund access to our therapeutic arts or art therapy services. All it takes is register is 2 minutes of your time. Simply log your details and vote.
Staff Certificates
We pride ourselves in our CEPDs, our staff were also celebrating their achievements in new training and professional and personal developments. Our Directors or received their PGCE parts of their MSc in Health and Social Care.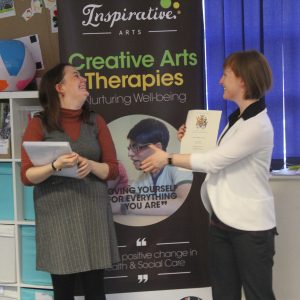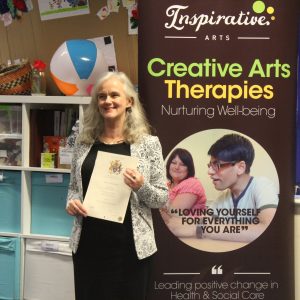 Clients Expression
Clients were given the opportunity to express themselves through their artwork.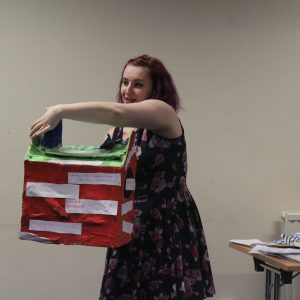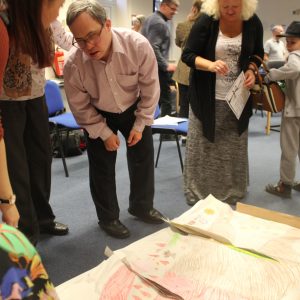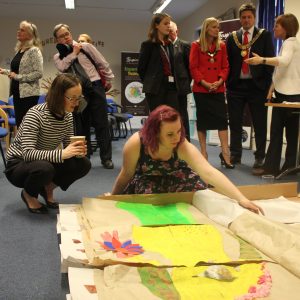 And expressed how they felt about their experience through song and dance.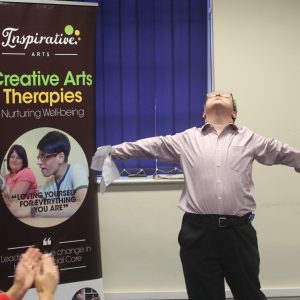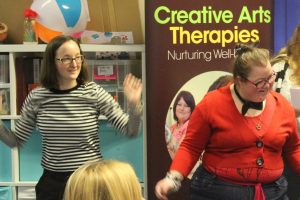 We had lots of fun reflecting on the past year. All of our clients have recently had reviews to create new outcomes they would like to achieve in the upcoming year. If you would like an assessment to recieve services for you or a loved one please contact [email protected] or call on 01332 208 706.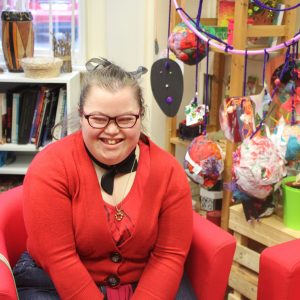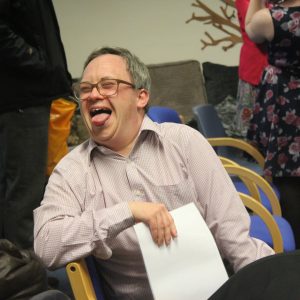 If our services resonate with you and you you believe in the power of creativity then please do not forget to vote for us on our Aviva page here to help us access £5000 which will help the continuation of our services.
---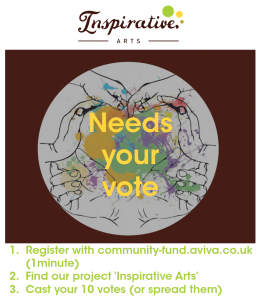 Carers
The individuals who come to Inspirative Arts are empowered to make these achievements as independently as possible but it can not go without saying that their carers are always a huge support and play a very important role. The proposed future of carers services in Derby City has now gone live. Please click on this link to read more about the plans.
IF you would like to know more about the training and development our sister company, Inspirative Development provides for carers and support workers, then please contact Sarah at [email protected] or call on 01332 208 706.
What's next?
join us on the 25th of November for our Christmas fair!