We are grateful to Libby, who decided to set off on her own personal fundraising journey during March 2021. Libby set up a gofundme.com page to track her progress and share posts about her challenge. The money she raised supports our emergency fund, for those who are most vulnerable and need financial support to access sessions.
Since the pandemic began we have helped 544 people to recover or maintain their mental health via the emergency fund and referrals are still flowing in.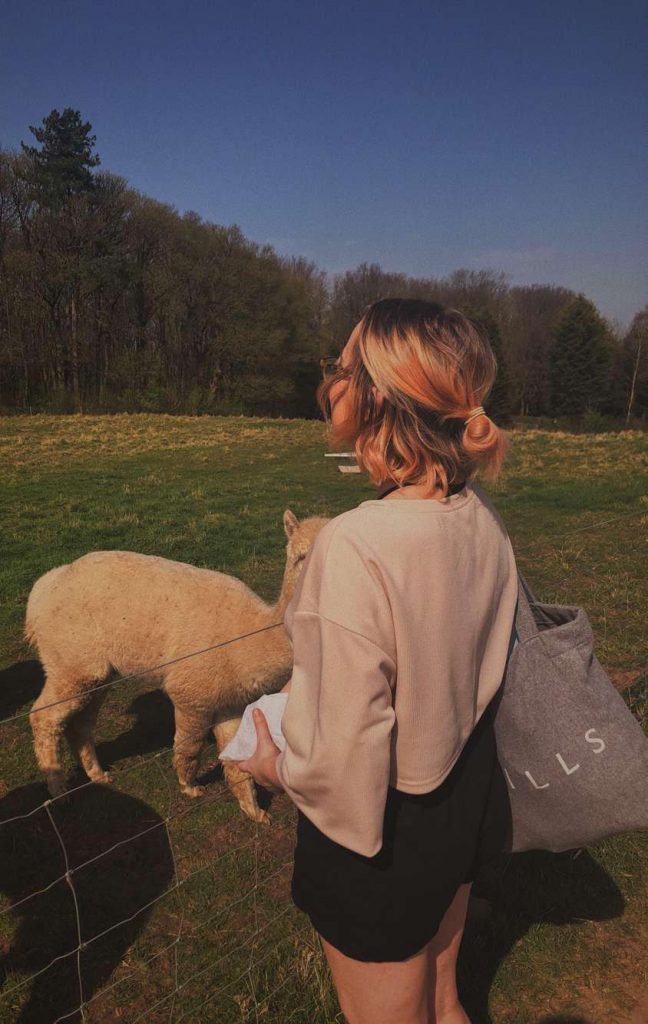 Hello! My name is Libby, I'm currently a full-time student in college, hopefully studying to become a nurse! Lockdown made me consider new ways of fundraising, and considering walking was just about the only thing we could do, I ran with that idea. I challenged myself to walk 10,000 steps a day, averaging just higher than that in the end with 5 miles a day done- as well as being in school full time! I reached out to a few people as I was searching for a new charity to raise money for, and I'm very grateful that Inspiritive Arts was suggested for me!

Libby
"As both the arts and therapy being close to my heart, I knew straight away that this was an organisation that would appreciate my efforts, and I would be so so grateful to help them out after this horrible year.
My walks; for the most part, I am very pleased to say that I enjoyed them! Knowing that it was such a challenge for me, I was often dreading heading out for the day, but with family and friends and some gorgeous country walks it was so worth it. I'm very grateful for my boyfriend for joining me on the majority of my walks- he deserves his own mention I feel! To be honest, a few of my colder walks on my own almost made me feel as though I'd taken on too much, or when I wasn't feeling up to it the idea of a two-hour walk in the rain couldn't tempt it at all. But I'm so glad I did it!
I am very thankful that I am able to not only fundraise with the support of my family and friends but also thankful that I am able to get outside and walk as far as I did – 377,000 steps in total. I really owe a lot to those who walked with me, rang me, or gave me some brilliant walks to explore- and also for letting me borrow the dog now and again, which made me so so happy haha!
I'm glad to say I've raised £200 for IA and I really hope they continue helping more and more people- the people there inspire me to no end, and there could be no one else more deserving of this donation. Thank you to everyone who donated, liked, or shared my posts!"
If you have been inspired by Libby's efforts and would like to set your own fundraising challenge then please contact us for support.