We were delighted to receive £200 from Widow Sons Bikers Association towards our access fund.
The Widows Sons mission is to promote motorcycling within Freemasonry, raise Masonic awareness within the world of motorcycling, raise funds for charity and support members lodges. The East Midlands Chapter has regular ride outs and close associations with other Chapters around the UK. If anyone is interested in finding out more they can contact W. Brother Wheelhouse
This generous donation will enable us to reach more people with life-changing therapeutic arts.
Thank you!
To read more you can click here to read the news coverage in the Derby Telegraph, here for Nottinghamshire Manson media coverage.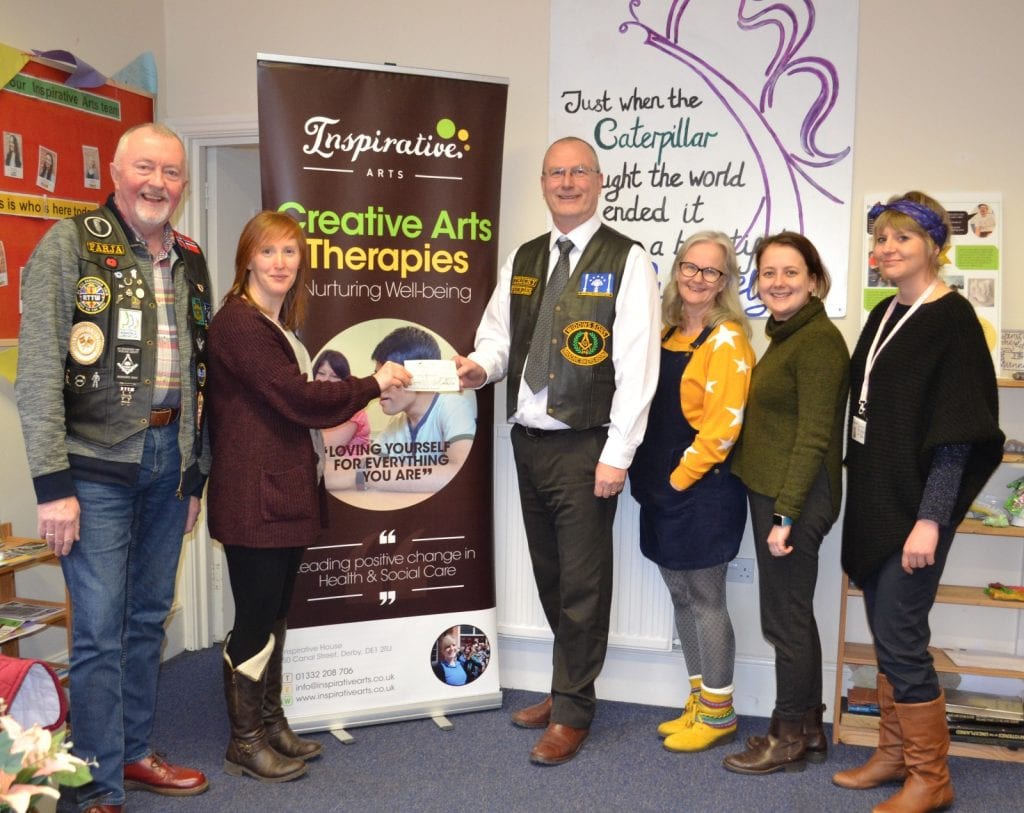 In picture L-R: Vice president Richard Wheelhouse and secretary John East from the East Midlands Chapter of the Widows Sons Masonic Bikers Association presented a cheque for £200 to Inspirative Arts.